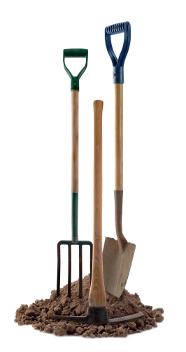 About Us
The business was founded in 1979 by Oronzo Elia providing residential customers with a personal garden maintenance service. With the mantle passing to Oronzo's son Vincenzo, this then evolved into provision of maintenance services to residential blocks and finally commercial services to landlords, estate agents and property maintenance companies. Because we established our business in the domestic market place before embracing the commercial sector of grounds maintenance. This has given us an edge over any competition who specialise purely in commercial work, as it allows us to provide domestic quality maintenance to the commercial sector.
Clients include several embassies who need a reliable and security conscious garden maintenance service for their staff residences.
We offer a year round service that is tailored for each client, with contracted visits weekly, fortnightly or monthly. Our service packages are competitive and reliable, with each client receiving the personal service we built our reputation on.
We cover Hampstead, Golders Green, Swiss Cottage, Edgware, Mill Hill, Hendon, Finchley, Elstree, Radlett, Borehamwood, Shenley, Whetstone, Southgate, Enfield and Potters Bar.

First impressions count. Creating and maintaining a pristine appearance to your business premises or sites is a vital part of your business image. Your grounds are an ambassador for your business and influence the opinions of both clients and the general public.
Our service option packages allow for all requirements. We also have maintenance plans for blue chip sites - business premises that need a pristine appearance - to those that require only the basic in care and appearance.
Our care plans can be labour only or incorporate all necessary materials, and can even include planting seasonal colour.
Those grounds that have suffered neglect are not a problem; we have two alternatives to accommodate such sites. Firstly, we can quote to fully renovate the neglected garden areas prior to commencing maintenance or, alternatively, we can negotiate a lead-in period where the renovation works are carried out during the first few maintenance calls at no extra cost, assuming this to be achievable in each case. Please ask for details.
Corporate clients are invoiced monthly and we have a Direct Debit facility available.
COMMERCIAL GROUNDS MAINTENANCE:
Our maintenance agreements are detailed but informal, and initially run for a period of one year, renewable annually.
Service call frequencies can be weekly, fortnightly or monthly throughout the year and are dependent on your requirements and budget.
We carry the latest in tools, machinery, materials and plants to ensure performance to the highest standards.
All horticultural materials, plants and seasonal bedding used on each site will be invoiced in addition to the maintenance fee once monthly, unless a fully inclusive agreement is in place.
At any time during the maintenance service an annual budget can be set for all necessary horticultural materials and plants used on the site. Alternatively, a fully inclusive agreement may be requested.
The service may be cancelled with one full calendar month's notice in writing at any time and by either party.
We are proud of our reliability and level of service, and are keen for the opportunity to prove our promises. Your business needs us if you care about appearances and a trouble-free service! We are pleased to visit and discuss your requirements free of charge and with no obligation.
Click photo to enlarge